We're SOLD OUT!
Please Visit the Builders Newest Condominium Community
Rogerson Crossing
54 Rogerson Crossing, Uxbridge MA
https://www.rogersoncrossing.com/
Walden Woods has something for everyone. Whether you are a first-time homebuyer, an empty nester, a single professional, or an active adult, we strive to make our spacious two-bedroom homes the perfect living situation for you. With our friendly atmosphere, miles of scenic walking and biking trails, and close proximity to local shops and restaurants, you will have the opportunity to truly embrace life if you buy a new condo at Walden Woods.
We maintain a firm commitment to keeping our community's natural beauty in order. Working within the spirit of conservation we've donated more than 180 acres of our 294-acre plot of land into a conservation trust, never to be developed, while creating a buffer and seclusion around the condominium community.
Meet the Team
We are a team of dedicated professionals, ready to build you a new home to be proud of.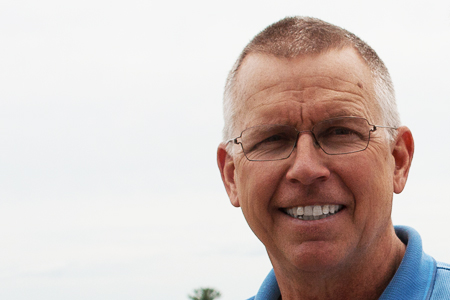 Logan Huffman
High End Builder
Logan prides himself in building not only houses but communities. Pride in his product in that every home carry's his name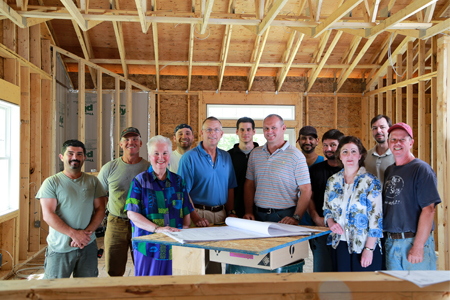 The Crew
Our talented, passionate and experienced development team at Walden Woods has decades of experience in architecture, engineering, carpentry, construction and design.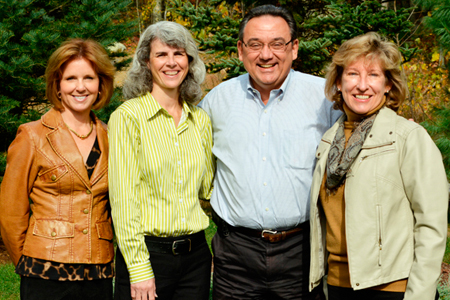 Walden's Remax Executive Team
Brokers
Walden Woods is proud to partner with Chuck Joseph, Mary Korby, Margo Otey & Ann Clark from Remax Executive Realty of Hopkinton. Our team of professional brokers help our buyers navigate the entire purchasing and build out process.
What others say about us

I can't say enough about the welcoming we've had. I feel as at home here as I did in Andover, where we lived on the same street for 65 years."

"As a retired builder, I know about construction and I can attest that the homes at Walden Woods are built to a very high standard. Particularly, the sound barrier between each condo unit is outstanding."
Read Full Review Here
I could not be happier with my decision to purchase at Walden Wood.  The process was very efficient, the large array of available finishes and products is outstanding. I am happy with all my decisions. My home has turned out better than I imagined. Working with the staff was an absolute pleasure.  I felt Lisa really respected what I wanted to accomplish, within the parameters I set, while making intelligent suggestions. After looking at many communities, Walden Woods offers  the best floor plans. From the large open first floor, master bedroom, and  comfortable guest area, I am delighted. The open first floor is fantastic for entertaining, I enjoy the ability to be in the kitchen while enjoying the company of my guests. Or just the family members on any given evening. The breakfast bar is a must have. In addition, the large master bedroom, as well as the large bath and walk-in closet lend to a feeling of luxury. Having the study adds to the versatility as well as having some private space when needed. No longer will I need to work at the dining room table.
The location is working out quite well, with 495 and the Mass Pike only minutes away, I can get to where I need to be every morning, easily. Whether I am heading into Boston, the Metrowest region or toward the cape, having a direct route is essential. And after work, I really enjoy pulling into my large garage and walking directly into my home. And having the garage entry on the main level, leaving a full basement for expansion opportunities really sets Walden Woods apart from many townhouse communities
The finished product has been delivered with exceptional quality and workmanship. I feel my experience has been exemplary. I would highly recommend purchasing a new home at Walden Woods.
Location
From shopping and dining, to state parks, zoos and performing arts centers, it would be difficult
not to find something that sparks your interest just minutes away from your new condo.